---
Search within Therapeutic Immunology Group Web Site:
---

TIG/TAC Index

Tolerance Lab

Molecular Lab

FACS Machine Info

Other TIG Links

Dunn School of Pathology
---
Index of TIG related pages
Home Pages * Articles * Protocols * Miscellaneous
The following pages are all maintained by Steve Cobbold
---
Home Pages
Therapeutic Immunology Group : Home Page (with Search Engine)

Therapeutic Antibody Centre : Home Page and Info

Molecular Engineering Lab : humanized mAbs, SAGE, transfection etc.
Tolerance Lab : CD4 antibodies in vivo, tolerance, and lots more.
Flow Cytometry within TIG: FACScan/FACSort Info
Steve Cobbold's Home Page

---
Articles
Steve's Kidney Transplant


Hollow fibre antibody production : with hints and tips
Antibody Engineering : Overview
How TIG and TAC work together: award winning History of Antibody Therapy
The history of CAMPATH: a personal view
Immunology Glossary : in simple English
Peripheral Tolerance Guide (intro/short version)
Peripheral Tolerance Guide (detailed) includes lots of diagrams (updated 2009)


Peripheral Tolerance Mechanisms: a diagrammatic explanation
Types of regulatory T cells a diagrammatic explanation
Therapeutic Antibody Center at Work : pictorial guide
Therapeutic Antibody Centre Projects : mAbs under development

---
Protocols
Antibody Purification Protocol : endotoxin free/ion exchange methods
IMDM Medium formulation : for hollow fibre systems
Notes about making Y3 hybridomas
Colour compensation on the FACScans : how to do it
Making FITC and Biotin conjugates : simple protocol
Four colour analysis on the FACSort : with examples
Intracytoplasmic staining for cytokines : example protocols
Peripheral blood FACS stain protocol : example for CD4 and CD8
Generalized methods for one and two colour indirect FACS staining
A blank 96 well plate plan to print out!

---
Miscellaneous
Links of interest to TIG : inc. Databases, SAGE, Suppliers etc.

SAGE Table: a colourful SAGE expression table for mouse immunological genes (PDF)
SAGE Data: tabulated mouse SAGE data for 29 libraries in excel format (5MB)

Past members of TIG
Steve's software for Acorns and RISC-OS : stats programs
Antibodies produced in cartridges : amounts in grams!
Prof. Waldmanns Publications
Steve Cobbolds Publications
TIG Tolerance Bibliography sample publications
List of TIG monoclonal antibodies
TIG monoclonal antibody request form


---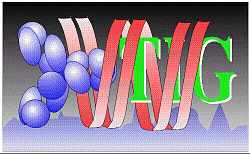 ---
"Developing short-term treatments for long-term outcomes"
---
Related topics:

Antibodies in therapy

Making mAbs in large (gram) amounts

TIG Monoclonal Antibodies

A Guide to Tolerance

An Immunology Glossary
---
Last Updated 15th November 2015 by Steve Cobbold