---
Search within Therapeutic Immunology Group Web Site:
---

TIG/TAC Index

Tolerance Lab

Molecular Lab

FACS Machine Info

Other TIG Links

Dunn School of Pathology
---
Mirrored TIG Web sites:

OUCS server

Pathology server
Therapeutic Immunology Group (TIG)
Welcome to our Home Page
---
The Therapeutic Immunology Group is undertaking basic research into the mechanisms of immune tolerance and how these can be harnessed, using monoclonal antibodies (mAbs) and other modern biotherapeutics, to develop clinical treatments for human diseases that involve disregulation or inappropriate reactions of the Immune System such as in autoimmunity or transplant rejection.
---
The Therapeutic Immunology Group is headed by:

| | |
| --- | --- |
| | E-mail Prof. Waldmann direct |
| Professor Herman Waldmann | Prof. Waldmann's Curriculum Vitae |
---
Address:
Therapeutic Immunology Group,
Sir William Dunn School of Pathology,
South Parks Road,
Oxford, OX1 3RE
Tel: +44 (0) 1865 275500 (Enquiries)
Fax: +44 (0) 1865 275501
---
We are principally funded by: The European Research Council (ERC) Advanced Investigator Grant: Physician Aided Reconstitution of the Immune System ("PARIS")



We are also developing a portfolio of intellectual property that is available for commercial exploitation and licencing through Isis Innovation Ltd and Cambridge Enterprise.


---
TIG is made up of the following Labs:
Links to:


*

*
Tolerance Lab * Molecular Lab *
Links to other Web pages of special interest to TIG
Past members of TIG
Info including new E-mail addresses (where available)
---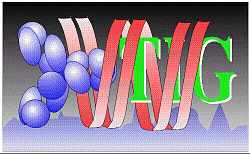 ---
"Developing short-term treatments for long-term outcomes"
---
Related topics:

TIG/TAC News

Immune Reprogramming?
(PDF file)

Antibodies in therapy

Making mAbs in large (gram) amounts

TIG Monoclonal Antibodies

From SAGE to Tolerance Markers

A Guide to Tolerance

An Immunology Glossary

RISET:
---
This Site Last Updated 17th November 2015 by Steve Cobbold