The Therapeutic Antibody Centre at Work
The TAC has a Manufacturer's Authorisation from the UK Medicines and Healthcare Products Regulatory Agency (MHRA) for the manufacture or import of monoclonal antibodies, recombinant proteins and vaccines as investigational medicinal products for use in clinical trials. The TAC has facilities for cell banking, mammalian cell culture, downstream purification, vial filling and quality control testing. Two of the TAC staff are recognised by the MHRA as Qualified Persons for the release of investigational products. Products have been manufactured for both commercial and non-commercial clinical trials in either Europe or the USA
Various technologies are available for cell culture, including roller bottles, Wave fermentor and hollow-fibre fermentors (Acusyst-Jr and Acusyst-XCell).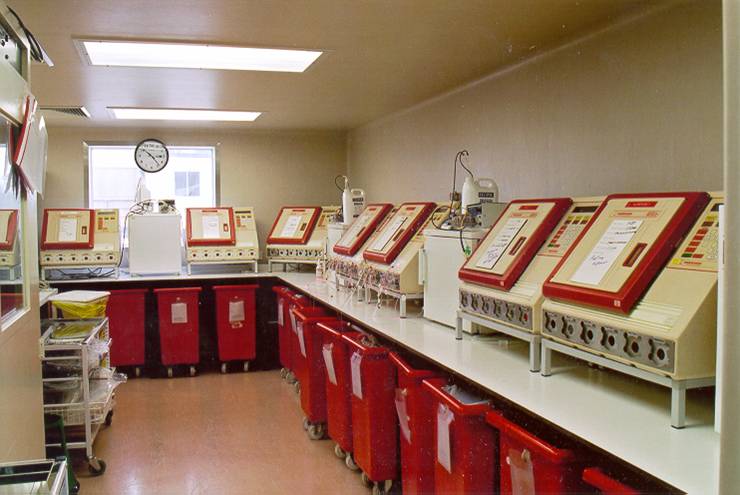 Hollow fibre fermentors in one of the culture rooms
More than 25 different therapeutic antibodies, over 1 kg in total, have been manufactured to date and used for clinical trials in more than 5000 patients
Large amounts of culture medium are required and this is made up in 200 litre batches and stored in special large plastic bags.
Bags of Culture Medium
The hollow fibre fermentors contain one or two bioreactors (which are similar to kidney dialysis cartridges). Cells are maintained in these at very high density and are fed by the medium which is kept oxygenated by circulating through a gas exchange cartridge and then perfused back through the capilliaries that the cells are growing on.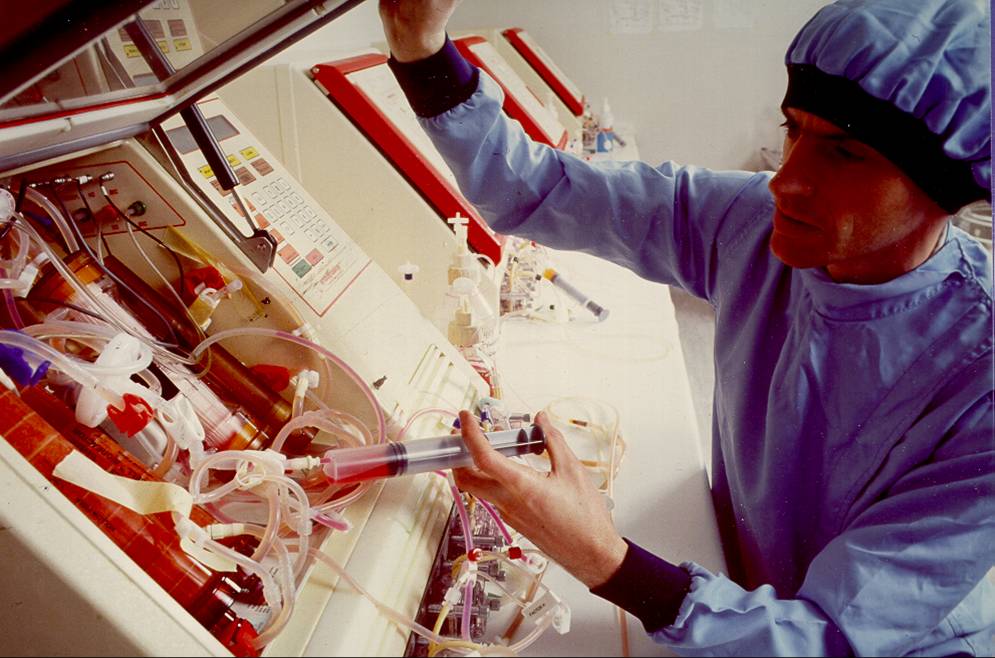 An Acusyst Fermenter
The machine operates for up to six months with little attention, producing a concentrated culture supernatant containing the antibody.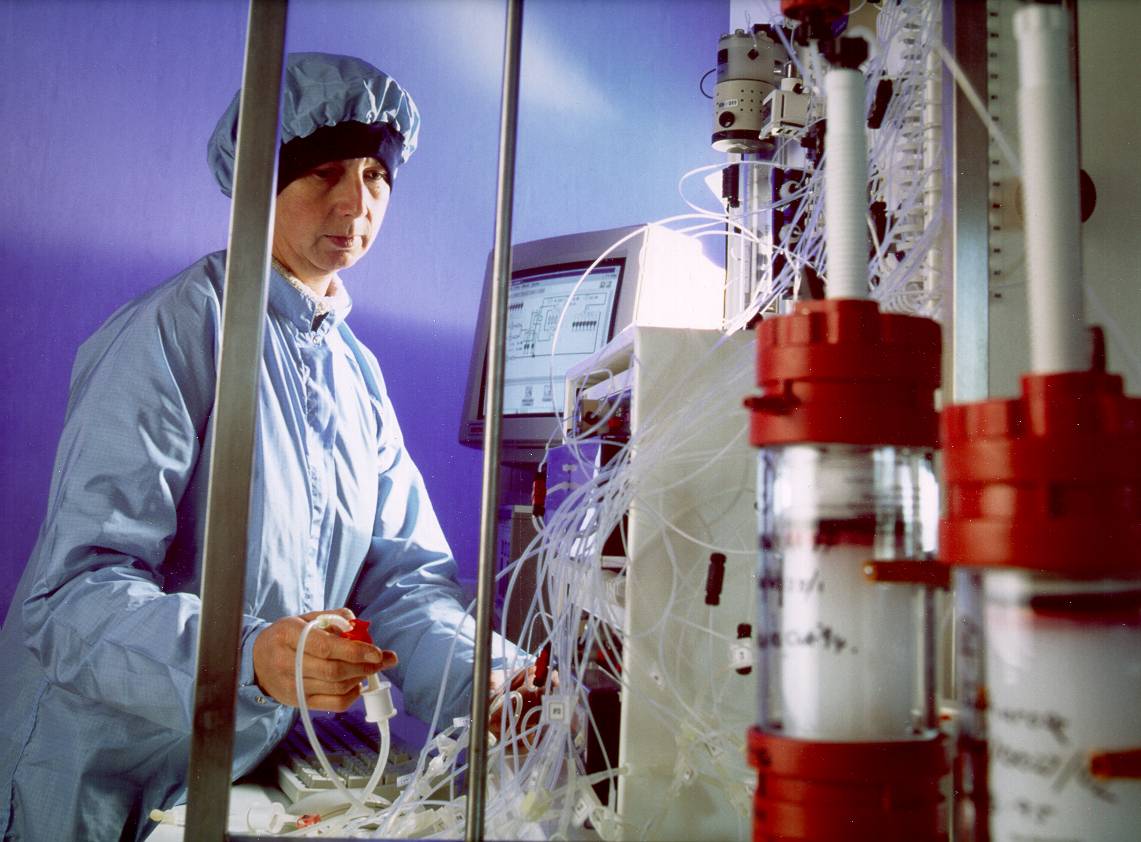 Purification
This is then purified using automated chromatography equipment, and after extensive analysis and quality control checks, is aliquoted into vials ready for clinical use.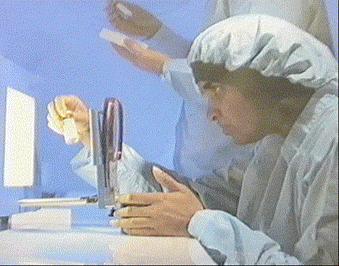 Final inspection
---