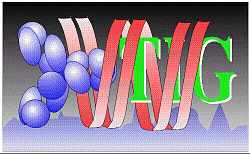 ---
Search within Therapeutic Immunology Group Web Site:
---

TIG/TAC Index

Tolerance Lab

Molecular Lab

FACS Machine Info

Other TIG Links

Therapeutic Antibody Centre

Dunn School of Pathology
---
TIG - Tolerance Laboratory
---

Steve Cobbold's Home Page
Steve is interested in the mechanisms of peripheral tolerance, and ways of generating tolerance as a therapeutic procedure. Most recently he has been working on identifying the molecular mechanisms of linked suppression and infectious tolerance. He has recently identified an important role for nutrient sensing, particularly of essential amino acids, and mTOR signalling as a mechanism of immune regulation and in the stability/plasticity of regulatory T cells.

He does quite a lot of analysis of T-cell subsets by up to 9 colour FACS, sorting and cloning, with Liz Adams (also you should see Steve if you wish to use the TIG FACSCalibur with 96 well plate autosampler facilities.)

Steve also recently corordinated a successful Departmental application for an ImageStreamX machine, which is essentially a high resolution fluorescent microscope combined with a flow cytometer, which can provide quantitative analysis of fluorescent images in up to 10 simultaneous colours and collect up to 2000 images per second with a resolution down to 0.3micron/pixel.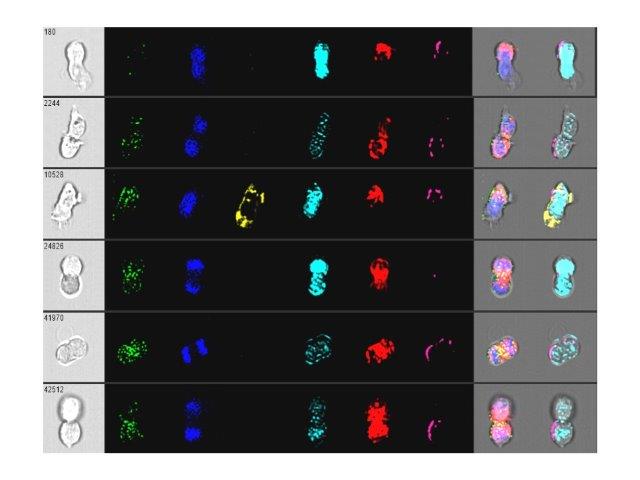 ImageStreamX Mk II multicolour images of dividing T lymphocytes.
He has also written various software for the lab, including a complete suite of sofware for SAGE (and microarray) analysis, some of which can be downloaded.



Steve Cobbold's Publications.
Steve's Google Scholar Profile

Liz is a post-doc focussed on murine models of peripheral tolerance to skin grafts using CD4 and CD8 antibodies in vivo, although she is about to retire. She has been looking at the mechanisms of linked suppression both in vivo and in vitro. She has "green fingers" when it comes to cloning of tolerant and naive T-cells, and has been analysing Th1, Th2, Tr1, Th9 and foxP3+ Treg subsets ex vivo, using ELISAs, bioassays and cytoplasmic staining with 4 colour FACS analysis for cytokines including IFN-gamma, IL-4, IL-10, IL-9 and TNF-alpha. She is also looking at the role of mast cells in tolerance and their relationship to Tr1 and Th9 cells. She continues to determine, together with Steve, the requirements for inducing foxP3 and regulatory activity by anti-CD4 blockade in vitro and in vivo.
Jianguo Chai (Post Doctoral Scientist)
Chai has recently joined our laboratory from Kings College, London. He has a lot of experience in murine skin graft models of tolerance and mechanisms of immune regulation. His primary focus is to continue the work on PARIS that was started by Giovanni Piotti and also the in vivo stability and epigenetics of Treg cells that was started by Robert Hilbrands.
---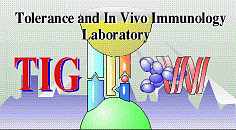 ---
Room 214.20.32 (Note change)
Tel: 44-(0)1865-275504
---
Related topics:

TIG Monoclonal Antibodies

TIG SAGE Libraries at NCBI GEO

A Guide to Tolerance

Peripheral Tolerance (Diagram)

Regulatory T cells (Diagram)

From SAGE to Tolerance Markers

An Immunology Glossary

SAGENet

Mouse SAGE site

Genzymes SAGE site

Steve's Home Page

RISET:
---
Last Updated 1st September 2014 by Steve Cobbold