---
Search within Therapeutic Immunology Group Web Site:
---

TIG/TAC Index

Tolerance Lab

Molecular Lab

Other TIG Links

Therapeutic Antibody Centre

Dunn School of Pathology
---
Flow Cytometry/Sorting in the TIG Group
Cytometric analysis and sorting is performed in the Dunn School Central Flow Cytometry facility run by Nigel Rust. This page is maintained mainly as a historical source of protocols.
The TIG FACSCalibur
There is now only one FACSCalibur (6 parameter, dual laser, but no sorting) with permanenetly attached Multiwell AutoSampler (MAS: for automated running from 96 well plates). Bookings are made on the form on the front of the RED FILE that also contains a log of all runs and copies of Standard Operating Procedures.
Please Note: this machine is now run by Steve Cobbold for the TIG group - an almost identical machine with 96 well automatic plate loading is also now available within the central facility.
Magnetic Sorting
We now also have within TIG an "AutoMACS" machine (also now in Room 50) that performs rapid, repeatable positive or negative selection, with the possiblility of "multiparameter" sorting using detachable paramagnetic beads. For more detailsplease look at the instructions in PDF format.
---
Local protocols:
A quick and simple method for making FITC or biotin conjugates.
A generalized protocol for one/two colour indirect FACS staining.
A local protocol for one/two colour FACS staining of CD4s and CD8s in PBL.
A local protocol for multicolour staining for intracytoplasmic cytokines.

---
Information regarding the old TIG FACScans:
Much of this info is now outdated but I've left it here as it may be of use to someone!?
How to use the FACScans and FACSMates - detailed instructions
How to use the FACSort
Sort rates and times on the FACSort/FACSCalibur
How to transfer data to Macintoshes and analyse with CellQuest
How to use Macintoshes with CellQuest for analysis
Setting up colour compensations and solving problems!
The FACSort can now do FOUR COLOURS: click here for info!
Notes about CellQuest/Macintosh and lockups/crashes on FACSORT
Backing up data to CD-ROM: instruction for using CD-Writer

---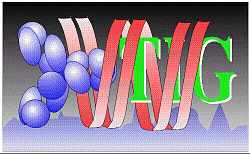 ---
Room 50
Tel: 44-(0)1865-275509
---
External Links:

Flow Cytometry Mail Archive
---
Last Updated 9th June 2009 by Steve Cobbold