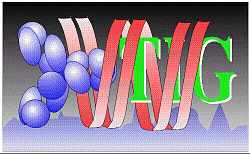 ---
Search within Therapeutic Immunology Group Web Site:
---

TIG/TAC Index

Tolerance Lab

Molecular Lab

Stem Cell Lab

FACS Machine Info

Other TIG Links

Therapeutic Antibody Centre

Dunn School of Pathology
---
Stem Cell Sciences Group
---
Paul Fairchild's Stem Cell Sciences Group is now independent from the TIG, but continues to maintain close links and collaborations
The Stem Cell Sciences Group is part of the Oxford Stem Cell Institute
Paul has research interests in T-cell repertoire selection, the immunobiology of dendritic cells and strategies for immune intervention in autoimmune disease, particularly utilizing stem cell technologies.
Paul's group are developing strategies for the generation of genetically-modified dendritic cells or other tissues, derived fromm embryonic stem cells, for use in immunotherapy. This approach may enable the production of dendritic cells over-expressing molecules such as FasL or in which genes critical to the immune response, such as the p40 subunit of IL-12 has been knocked out by homologous recombination. The possibility of using engineered dendritic cells to alter the course of transplant rejection, autoimmune disease and tumour growth is currently being investigated.

Paul's publications

Tim acts as the Stem Cell Sciences Group laboratory manager, and has particular expertise incuding the derivation of new embryonic stem (ES) cell lines.

Kate is a post-doc working to develop human ES cell derived dendritic cells.

Naoki is a D.Phil student who is working on immune privilege using embryonic stem cell derived tissues. She is particularly interested in the role of amino acid catabolism as a mechanism of "immune privilege".
---
---
Room 214.20.20 (was 41)
Tel: 44-(0)1865-275606
---
Related topics:

TIG Monoclonal Antibodies

From SAGE to Tolerance Markers

A Guide to Tolerance

An Immunology Glossary

SAGENet

TIG SAGE Libraries at NCBI GEO

SYFPEITHI MHC epitopes
---
Last Updated 2nd September 2010 by Steve Cobbold